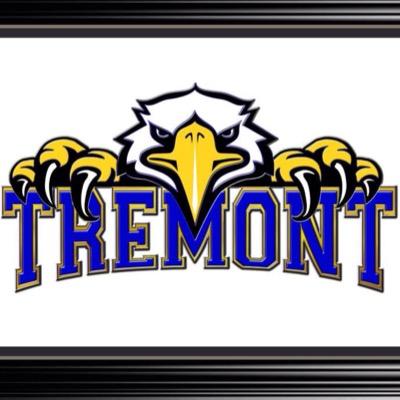 Tremont Class of 2019: This is the year you qualify to apply for the Tremont Friends and Alumni Scholarship. Click 
Here
 to get the application.
Parents and guardians, 
we would really like your feedback in improving our school. Please complete this survey: 
Tremont Testing days 2021
April 13 CPAS Hort. I and II
April 14 MKAS - All kindergarten 
April 20-22 MAAP 3rd Reading and Math 
April 27- 29 MAAP 4th and 5th Reading and Math 
May 4-5 MAAP  6th-8th Reading and Math 
May 6- Algebra I
May 10-US History
May 10- Science 5 
May 10- Science 8 
May 11 Biology
May 12 English II
Beauty Pageant will be April 30th.
Senior Ads for the yearbook are on sale now. 
If your student has been placed in quarantine and needs a hotspot to provide internet for school work, a parent or guardian can come to the school to check out a hotspot. Please call the school to setup an appointment.
The fire stations listed below now have free drive-up wifi. Also, all school campuses and the central office have drive-up wifi. 
MANTACHIE:    
2820 HWY 371 N, MANTACHIE
8795 HWY 363, MANTACHIE
DORSEY FRIENDSHIP:    
3222 HWY 178 W, Fulton
1175 HWY 363, Mantachie
4174 HOPEWELL KEYS RD., NETTLETON
BOUNDS:6766 MT. GILEAD RD., TREMONT
TILDEN/NEW SALEM: 
3250 HWY 25 S, FULTON
8111 HWY 25 S, FULTON
NORTHEAST ITAWAMBA:
24619 HWY 25 N, GOLDEN
28398 HWY 25 N, GOLDEN
22 FIRESTATION ROAD, GOLDEN
CARDSVILLE:
1241 VAN BUREN ROAD, NETTLETON
RYANS WELL: 
11550 JOHN RANKIN HWY, FULTON
6276 JOHN RANKIN HWY, FULTON
FULTON: 
604 S ADAMS STREET, FULTON
TREMONT:
12761 HWY 23 NORTH, TREMONT
28 HARMON SPRINGS ROAD, TREMONT
4481 COBB-STUMP RD. FULTON
Parents: you can register for a parent canvas account to help you monitor your student's class participation and work. Here is a link with instructions: 
Canvas for Parents
Seniors need to 
Click HERE
 to sign up for the virtual college fair.
Students must have a decal to park on campus.
Seniors: make sure to check the Counseling>Seniors page for new scholarship information.
Students are not allowed to have cellphones except at break. 1st offense office will hold phone 5 days and $25 fee or 30 days with no fee ( please see handbook for further information.)
No tobacco products are allowed on school campus.